Estradiol Replacement Therapy
Estradiol Replacement Therapy for women to help mature and maintain a healthy reproductive system among other benefits treated by Dr. Kelanda-Sedra right here in Niagara Falls, ON.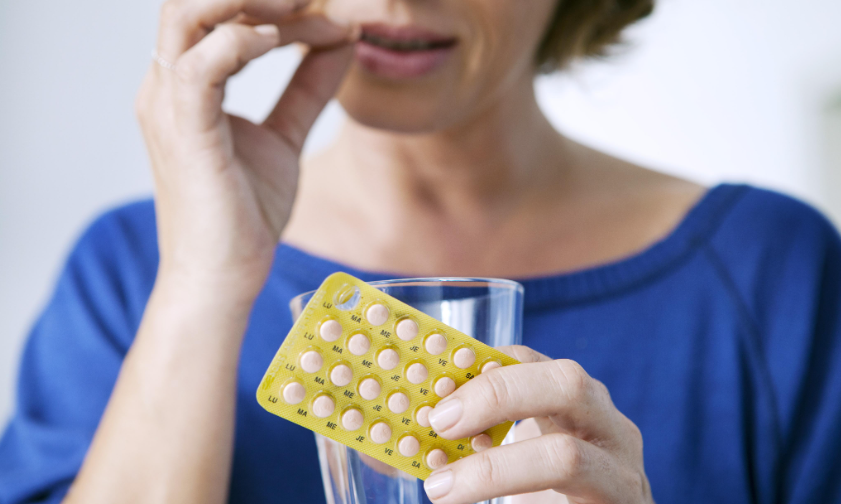 What are the benefits of estradiol treatment?
Protects against heart disease, stroke, osteoporosis, Alzheimer's disease and memory disorders, vaginal atrophy, urinary incontinence, UTI's, macular degeneration, colon cancer, and cataracts. 
Prevents menopausal hot flashes, temperature dysregulation, and mood disorders.
Only Oral Estradiol has a beneficial effect on Lipids & lipoprotein. Starting HRT (estradiol) in early menopause before the development of atherosclerosis will result in primary prevention through improvements in metabolism, hemostasis & endothelial function.
Estrogen alone halts the progression of atherosclerosis if started early.
When treating women with Estradiol it increases SHBG & decreases testosterone. That is why estradiol treatment goes hand in hand with testosterone in women. 
What is the mechanism of action of estradiol?
Increase HDL (good cholesterol) Decrease LDL (bad cholesterol), Lp (a), apo B, homocysteine, and fibrinogen. Only oral estradiol will lower fibrinogen not the transdermal) activator inhibitor antigen, intrinsic coagulation factors, glucose, weight, insulin levels, decrease the onset of diabetes.
ERT decreases central adiposity & improves glycemic control & physical functioning. Endothelial changes have been associated with vasodilatation, reduced BP, increased blood flow & improved cardiac performance.
Progesterone replacement therapy.
Why Progesterone therapy?
Important for menopausal, perimenopausal, premenopausal, and pregnant women. 
Moderates many side effects of excess estrogen. 
Reduces fluid retention, bloating, headache, bleeding, and fibroids.
Progesterone is synergistic to estrogen's effect on bone and lipids; it is antagonistic to estrogen in the breast and uterus.  
Decreases headaches, cyclical migraines, and bloating associated with menstruation when used in high doses. 
Natural progesterone (MP or OMP) protects against uterine and breast carcinoma, osteoporosis, fibrocystic disease, ovarian cysts, CAD, and ovarian cancer. 
Reduces symptoms of PMS, perimenopause, and menopause. 
P4 protects against breast cancer, uterine cancer, osteoporosis, and heart disease (recall the PEPI trial), whereas MPA increases these risks.
Also, it can be used to prevent first trimester miscarriage (common in PCOS) and postpartum depression.
Treating women with estradiol, progesterone & testosterone is beneficial even in the absence of uterus.
Overall, the use of estradiol replacement therapy and progesterone replacement therapy can provide relief for menopausal symptoms and improve overall health, but the decision to use Hormone Replacement Therapy (HRT) should be made in consultation with a healthcare provider at New Creation MediCosmetics to help you understand individual risks and benefits in more details.
For More Information about any condition, or to schedule an appointment, call us at (905) 937-9559 or click the button below to contact us online
Our Sexual Health Services